What We Do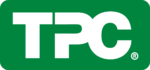 General Construction

Thomas P. Carney, Inc. (TPC) has been the lead contractor on many Multiple-Prime construction projects, as well as the overall Prime Contractor managing Mechanical, Electrical and Plumbing (MEP) Contractors, on a range of projects from Train Stations, New Schools, Waste Water & Water Treatment Plants, Airport Renovations, Detention Facilities and more.

Sub-Contractor Work

Thomas P. Carney, Inc. has been sub-contracted to self-perform Site Excavation, Site Utilities, Concrete and Masonry work, namely for the 55,000 cubic yards of concrete poured for the addition to the Pennsylvania Convention Center, and currently the new 51-Story, 769,704 s.f. W/Element Hotel High-rise, located at 15th & Chestnut Streets, just two blocks from Philadelphia City Hall.

Self-Performed Work

Thomas P. Carney, Inc. is able to self-perform up to 60% of any given project. TPC self-performed work includes but is not limited to: Site Excavation, Site Utilities, Concrete, Masonry, Carpentry, Drywall Systems and Interior Finishes. This provides TPC greater control over production and quality control, safety, milestone and completion dates, financial and contractual issues. TPC takes great pride in its reputation as a self-performing contractor.

Commercial / Industrial Real Estate

Thomas P. Carney, Inc. builds, acquires and renovates commercial and industrial real estate that is held for Ownership by the Company.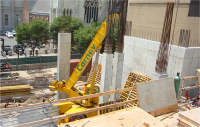 Who We Are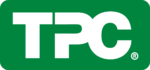 Founded in 1949, and incorporated in 1961, Thomas P. Carney, Inc. (TPC) has been a reputable, self-performing General Contractor in the private and public bidding sector of the construction industry. Our unique business model and style or management have been proven successful throughout our almost 70 years of operation.
Add your name to our Bidder's list
Add